Transforming a brand in any capacity is a fine art – to build on the equity of your current brand – without sacrificing the loyalty of your most valued customers.
Then there's the question – to transform completely or evolve subtly? The answer is generally not straightforward and is rarely a simple cosmetic exercise. Factors that come into play include positioning, purpose, timing, differentiation, product offering, audience perception, current trends and future company direction.
We've compiled some well-known brands that have undergone changes in recent times with varying rationale…
Rebrand
Association of Surfing Professionals > World Surf League.
Before the ASP became the WSL a few years back, a rebrand was always going to be on the cards. But how they went about it was impressively strategic with the move to make the leap to the new look before the organisation itself substantially changed. When it came time for the new ownership to takeover and unveil the new WSL structure, we were already warm with the aesthetics of the new brand under the ASP guise, making it a seamless and complete transition.

Brand refresh
Qantas – timed with new product offering.
Last year's Qantas rebrand was timed with the introduction the 787 aircraft to their fleet. This upgrade in innovation made it a natural time to streamline and modernise their existing brand without being too far removed from the beloved and trusted familiarity of Australia's flying kangaroo. When the changes are subtle you can ask – what's the point? Well, the subtleties are enough to make you look twice, but realise you still get the same feeling that the brand represents while maintaining their relevance and currency in today's evolving travel space.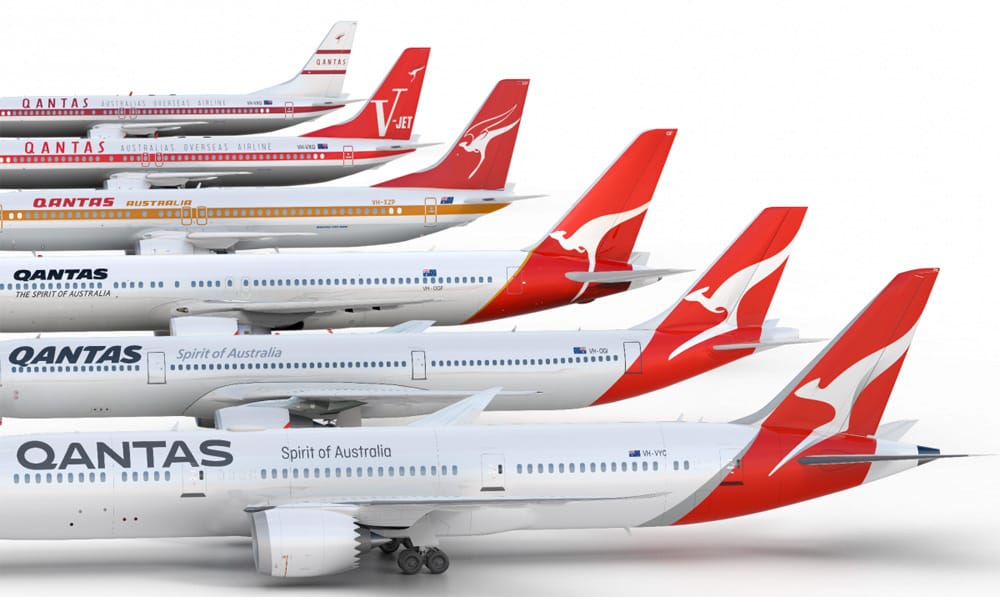 Brand evolution
Aldi – to reflect audience perception.
As a brand with fierce customer loyalty, it was always going to be a risk for Aldi to adjust their brand after 20 years. When they dropped their brand evolution this month, there was reported concern that they had committed a brand crime. But with their expansion into the Chinese market, the update is a reflection of their contemporary and growing international base, keeping the same fundamental elements, avoiding any major backlash. The use of gradient and softness is arguably a step back in time trend-wise, but overall you get the same comfortable feeling those middle-aisle shoppers have grown to love.

Brand variation
Telstra – for future company direction.
The form of the Telstra 'T' has changed little since the 1980's when the business transformed from the old 'Telecom'. As the company direction was shifting from predominantly fixed line telephones to an innovation, technology and media business – the time came to to shake the incumbent government-owned telecommunications stigma. It arguably would have been easier to undertake a full rebrand, but being one of Australia's most recognised logos meant keeping the familiar form, while diversifying the colours for the flexibility and vibrancy to reflect their broadening market and product offerings.